What's on this site
---
Web site last updated on:
9 January 2019
---
News, Events & Reports
Las últimas andereños del exilio inglés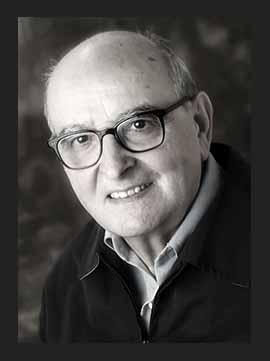 This article by Gregorio Arrien appeared recently on the Euskal Kultura web site.
This brief note by Carmen Kilner explains some of the background on Fr Gregorio Arrien …
---
A Life for Education — A Celebration of Leah Manning
Report by Carmen Kilner
Includes links to: a video that was shown, a Basque television report by EITB and the Homerton Collection of works by Coqué Martínez.
---
The Basque Children. The English Exile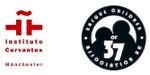 Instituto Cervantes, Manchester have produced a short video about their recent exhibition held and organised in collaboration with Simon Martinez of BCA'37 UK.
www.youtube.com/watch?v=JRQJkuz1y2I
See also report by Barbara Coombs, below.
---
Report on the event by Barbara Coombs
---
The kindness of Strangers

Maite Pinto, who has been studying for Master's degree in Fine Art, was recently awarded the prize of "Young Contemporary Creation" at Saint Jean Pied de Port (France) for her project "The kindness of Strangers" which was exhibited earlier in the year at Castlefield Gallery (more details here)
We have received a delightful letter from Maite that can be read here.
We send her our warmest congratulations.
---
Review by Simon Martinez
---
The 4,000 Basque refugee children evacuated
to Britain in May 1937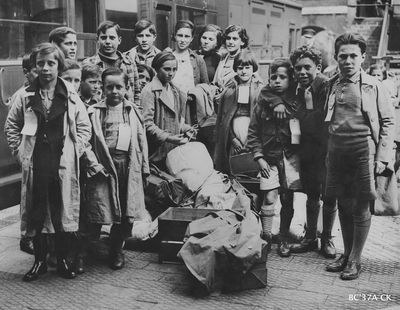 Refugee History is an important initiative by the University of East Anglia providing a platform ranging from academic research to personal experience relating to refugees of the past and of the present. (Please read more here.)
We were invited to contribute an article which they have published on their blog. Read it here …
---
Report by Simon Martinez
---
Photo Article: "Basque Children of '37"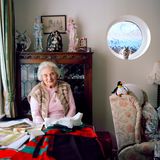 By Gianluca Urdiroz Agati.
During the Spanish Civil War many parents sent their children away from the country to save them from war … This series of photographs focuses on those who decided to stay in England for the rest of their lives.
---
---
Welcome
In 1937, during the Spanish civil war, almost 4,000 children were evacuated to the UK from Bilbao. Read more …
At first they stayed in a camp at Stoneham and later in colonies throughout the UK. Read more …
We want to remember and preserve the story of these niños de la guerra in their rightful context. Read more …
From the Archives
From Newsletter 12, November 2009
How I befriended Pirmin Trecu and other Basques
by Fay Jacobsen (née Donaldson)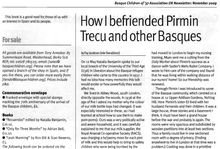 Memories of the dancer Pirmin Trecu and others at Shornell colony …"
Read the full article here …
---
… from articles about the Worthing Colony you may have missed:
Bilbao to Beach House (1), Worthing Gazette June 1937
Read the full article here …
Bilbao to Beach House (2), Worthing Gazette June 1937
Read the full article here …
---
… and "Can you help us?":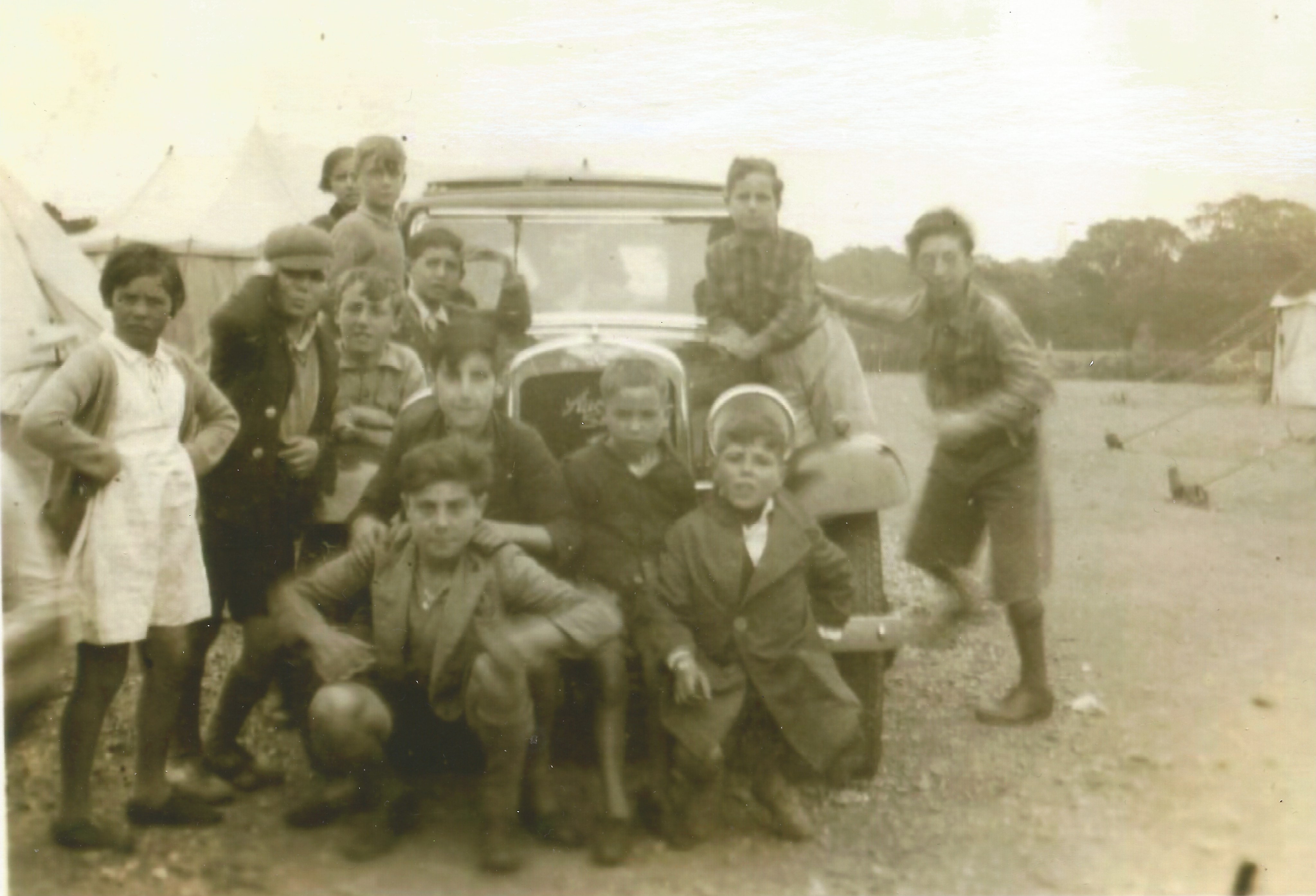 I was recently given this photograph (click on the image to display a larger version) taken at North Stoneham camp. Unfortunately I forgot to record who gave it to me. If it was you or if you can identify any people in the photo please contact me at carmen@basquechildren.org.
Latest eNotice
Articles & Reviews
by Adrian Blazquez Lindblad
This undergraduate dissertation was submitted to us for publication on our website by Adrian Blazquez Lindblad - who then went on to be awarded a first class degree.
---
by John Simmons
---
by Karen Robson, Head of Archives, University of Southampton
---
---
---