What's on this site
---
Web site last updated on:
12 February 2016
News, Notices & Events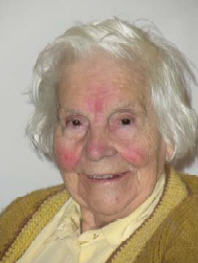 María Sanz (nee Alberdi)
We are sad to announce passing of María Sanz
(nee Alberdi).
A full obituary by her son will follow.
Order of Service …
---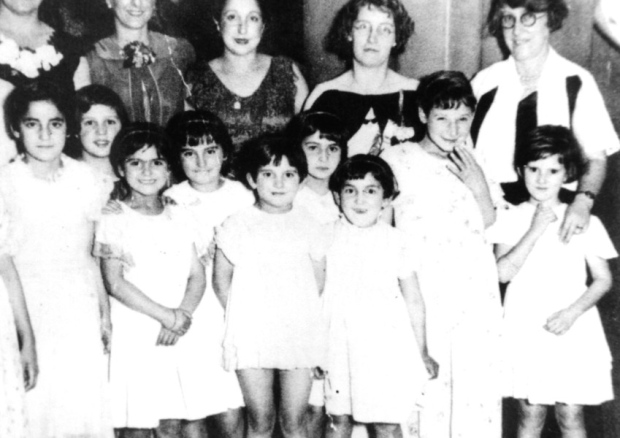 Story of the Spanish Civil War children who sought refuge in Yorkshire.
An exhibition in Bradford tells the largely forgotten story of the Basque children who came to the UK to escape the Spanish Civil War … in the Yorkshire Post, 3 February 2016.
Read more …
---
NEW
Read our New section in the "Reference menu" entitled "List: Niños in GB 1948"
---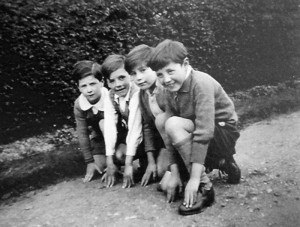 Leamington's Basque Connection
by Margaret Rushton and John Baldwin
Leamington History Group's article recounting memories of Basque children who came to live locally.
Read more …
---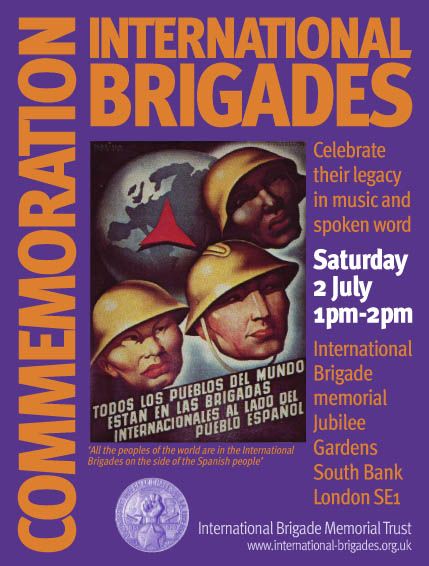 Saturday 13th February 2016,
14:00-16:00
80th Anniversary Commemoration of the International Brigades
Worthing Labour Hall, Lyndhurst Road, Worthing BN11 2DE
Speakers; Jim Jump (IBMT Secretary): "The Worthing International Brigaders" and Manuel Moreno (IBMT Treasurer): "How Worthing came to the Aid of the Basque Children".
Read more …
---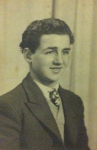 Juan Antonio Martínez Baranda
We are sad to announce that Juan Antonio Martínez Baranda died on January 4th 2016 aged 87.
An obituary has been written by his nephew Simon Martínez. Read it here …
… and also in The Guardian
---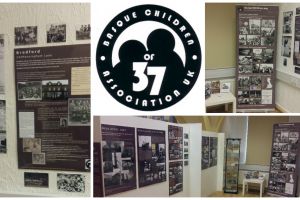 Thursday 18th February 2016,17:30-20:00
Los niños vascos: Basque Children in Yorkshire 1937 Exhibition
The Peace Museum is pleased to be hosting an exhibition produced by the Basque Children of '37 Association UK which tells the often untold story of child refugees from the Spanish Civil War.
The evening will involve an opportunity to view the exhibition, followed by a screening of "The Guernica Children" a film produced in association with the BC'37A.
Entrance is free. There will be an opportunity to make a donation to support the work of both the Peace Museum and the BC'37A UK.
The evening will end with an informal Q/A session with Carmen Kilner and Adrian Bell.
More details …
---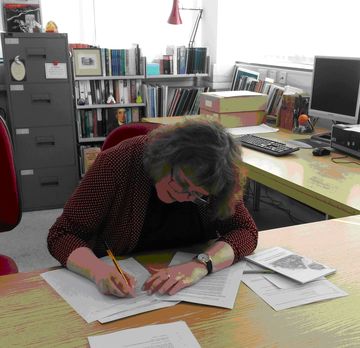 Southampton Archives
Archives are now housed at the University of Southampton.
On Monday January 4th 2016, Karen Robson, head archivist and Carmen Kilner of BC'37A, signed the documents formally passing our archives into the care of the Special Collection.
More details …
---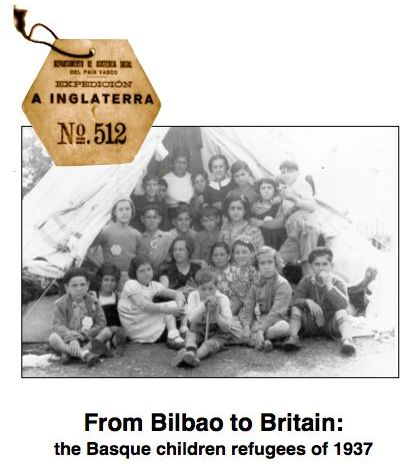 New BC'37A booklet
We are pleased to add our new, revised booklet "From Bilbao to Britain" to our list of merchandise.
This is a brief introductory overview of the history of why and how the children were evacuated to Britain, together with some information about the colonies.
The books "Only for Three Months" by Adrian Bell, and "Recuerdos" edited by Natalia Benjamin give much fuller accounts and are highly recommended for further reading.
Fully illustrated in black and white, pp16, £2 plus 75p p&p. For more details contact carmen@basquechildren.org.
---
---
Welcome
In 1937, during the Spanish civil war, almost 4,000 children were evacuated to the UK from Bilbao. Read more …
At first they stayed in a camp at Stoneham and later in colonies throughout the UK. Read more …
We want to remember and preserve the story of these niños de la guerra in their rightful context. Read more …
Latest Articles
By Diana Gulland
---
Huddersfield and the Spanish Civil War - Alan Brooke March 2009 - First published in the Huddersfield Local History Society Journal
---
By Lynne Ingram
---
Basque and Jewish Refugees at Tythrophouse, Kingsey, 1937-1940 - by Diana Gulland
(offprinted from 'Records of Bucks' Vol. 54 2014
---
By Natalia Benjamin
---
By Natalia Benjamin
---