What's on this site
---
Web site last updated on:
20 July 2016
News, Notices & Events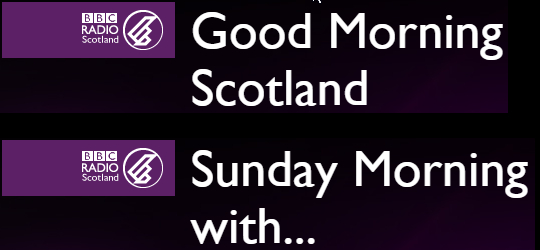 Here are two Radio Scotland programmes that contained quite lengthy segments on the 80th anniversary of the start of the Civil War.
Good Morning Scotland
Note: the item starts at 1:31:45 running on to the end of the programme. Be warned that there is an interview with a journalist from ABC newspaper. Listen here …
Sunday Morning with …
The second is with Ricky Ross and contains a more sympathetic interview with a Spaniard living in Scotland. The previous segment (28:30 to 37:05) is an interview with a survivor from the Srebrenica massacre twenty-one years ago and is a reminder that recent civil conflicts can be just as horrific as that of the civil war. Listen here …
NOTE: The programmes will only be available until 15 August.
---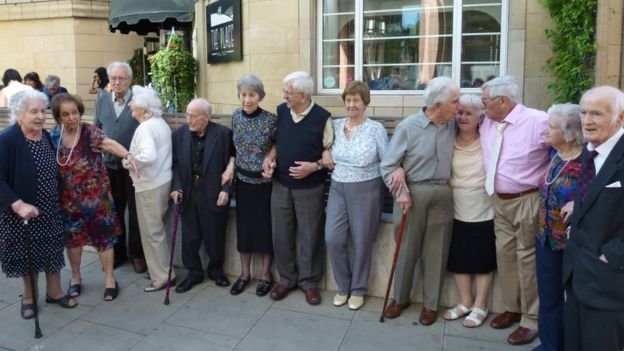 Former refugees at an
annual reunion in London in 2015
Spanish Civil War: The child refugees Britain didn't want
Rumeana Jahangir writes on the BBC News web site:
"When the Spanish Civil War broke out 80 years ago, many people fled their homes for safety, including nearly 4,000 children evacuated to England. Parallels have been drawn with the plight of unaccompanied young Syrian refugees … their arrival followed much
debate in the UK over whether to accept them." Read more …
---
Read our New section in the "Reference menu" entitled
"Letters Received by the Association"
---
"Aldridge - Secrets from The Lodge"
This is a small publication tracing the almost unknown history of an 18th Century manor house/shooting lodge located on the fringes of Walsall. A significant portion of the book gives a focus to the period from 1937 when it provided accommodation for a minimum of 50 Spanish/Basque refugee children and their carers.
The author provides details about the arrangements made before and during the period when Aldridge Lodge provided a safe haven for children generally under 14 years of age escaping the horrors of the Spanish Civil War.
More information and details for purchase …
---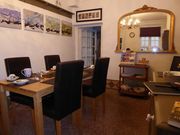 A visit to Pendragon House in Caerleon
The prize winning journalist Cristobál Ramírez*, from "Voz de Galicia" records a visit to Pendragon House in Caerleon. Read more …
* "Soy periodista, nací en Ferrol en 1952 y desde 1980 trabajo en La Voz de Galicia, periódico de A Coruña con 13 ediciones diarias, donde fui adjunto al Director. Soy premio Nacional de Periodismo (1990). Mi carrera la hice sobre todo en la sección de Internacional. Vivo al lado de Santiago. Presidí durante 20 años la Asociación Internacional de Periodistas del Camino de Santiago."
---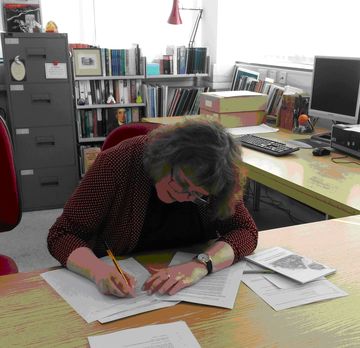 Southampton Archives
Archives are now housed at the University of Southampton.
On Monday January 4th 2016, Karen Robson, head archivist and Carmen Kilner of BC'37A, signed the documents formally passing our archives into the care of the Special Collection.
More details …
---
---
Welcome
In 1937, during the Spanish civil war, almost 4,000 children were evacuated to the UK from Bilbao. Read more …
At first they stayed in a camp at Stoneham and later in colonies throughout the UK. Read more …
We want to remember and preserve the story of these niños de la guerra in their rightful context. Read more …
Latest Articles
NEW
By Claire Hignett
---
By Simon Martínez
---
Slide presentation by Roger Vlitos of the
Faringdon Collection
, by kind permission of Lord Faringdon.
---
By Don Watson
---
By Diana Gulland
---
Huddersfield and the Spanish Civil War - Alan Brooke March 2009 - First published in the Huddersfield Local History Society Journal
---
By Lynne Ingram
---
Basque and Jewish Refugees at Tythrophouse, Kingsey, 1937-1940 - by Diana Gulland
(offprinted from 'Records of Bucks' Vol. 54 2014
---
By Natalia Benjamin
---
By Natalia Benjamin
---