What's on this site
---
Web site last updated
26 March 2021
---
Hacer clic para
mas información
Para BCA'37UK - Euskadi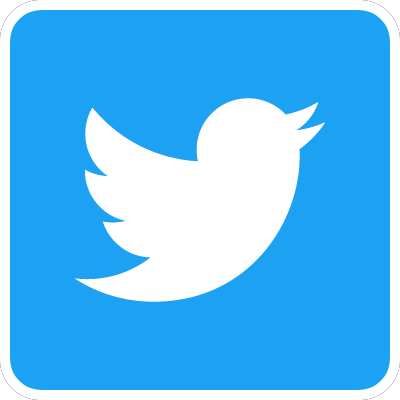 Véanos en Twitter
---

Association Notices


---
Prestigious Award for Natalia Benjamin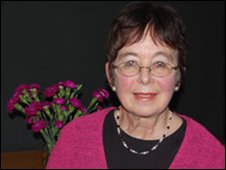 We are delighted that Natalia Benjamin, one of the founders of our association in the UK in 2002 and current Honorary President of our association, will receive a well deserved Honorary Doctorate from Oxford Brookes University.

This is in recognition of her exemplary commitment to her important work on the testimony and historical memory of refugees, which is recognized as of international importance.

We will give more details as they become available.

The Trustees send their heartfelt congratulations to Natalia on this prestigious award.
---
Simon Martinez's request for "Crowd Pledging"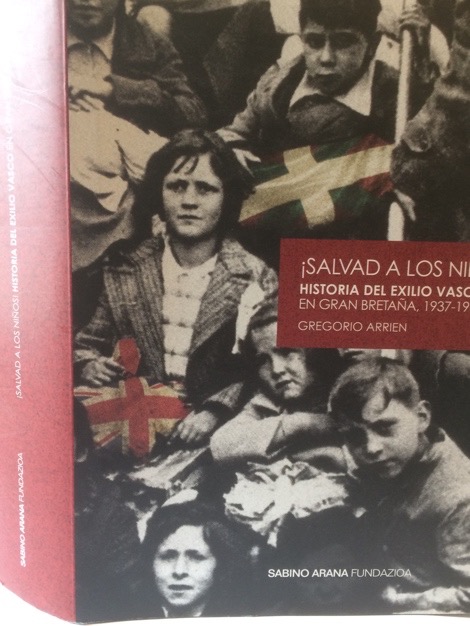 Save the Children!
The history of the Basque Exile in Greta Britain 1937 – 1940
Gregorio Arrien
Gregorio Arrien has published three books based on his research about the children. Gregorio died in 2018 and, until now, his work has only been published in Spanish. Simon Martinez, with the BCA and other partners, is making an English edition happen.
More information …
---
BCA'37 UK & BCA'37UK-Euskadi.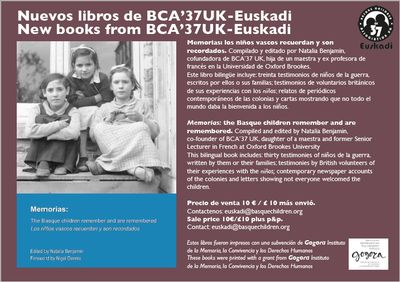 BCA'37UK-Euskadi with the help of the Basque Government through Gogora the Institute for Memory, Coexistence and Human Rights, are pleased to present two important books that tell of and remember the evacuation and stay of the children in the UK. More information and how to get copies press …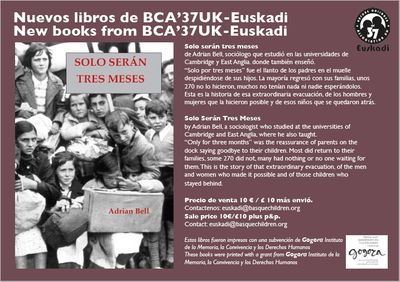 BCA'37UK-Euskadi con la ayuda del Gobierno Vasco a través de Gogora el Instituto de Memoria, Convivencia y Derechos Humanos, se complace en presentar dos libros importantes que narran y recuerdan la evacuación y estancia de los niños en el Reino Unido expedición. Para obtener más información y cómo obtener sus copias presione aquí …
---
BCA'37 UK Essay Prizes 2021
We invite submissions for the The 2021 Natalia Benjamin Prize for English speakers and for El Premio BCA'37 UK, 2021 for Spanish and Basque speakers. Closing date midnight, 30 September 2021.
More information – Mas información – Informazio gehiago
---
COVID-19
Please read the implications of the situation to our activites here …
---
---
Other News, Events & Reports
---
Solo Serán Tres Meses
On Sunday 7th March El Correo published this article by Julio Arrieta on "Solo Serán Tres Meses", the Spanish Translation of Adrian Bell's "Only for Three Months". [Acknowledgements to El Correo for this article. More information above under Association Notices]
---
Database Available
Gogora have informed us that you can now consult the database of victims killed during the civil war in Euskadi on their website. www.gogora.euskadi.eus
Gogora nos ha informado que desde ahora podrá consultar en su web la base de datos de Víctimas mortales de la guerra civil en Euskadi. www.gogora.euskadi.eus
---
History of the Second World War Podcast

History of the Second World War is a history podcast that tells the story of the Second World War chronologically in the form of weekly episodes.
Basque Children with Dr. Ed Packard
On this episode of our Spanish Civil War Interview Series I was joined by Ed Packard from the Basque Children Association. We discussed the story of the 4000 children that were brought to Britain in 1937 …
You can listen to it here …
---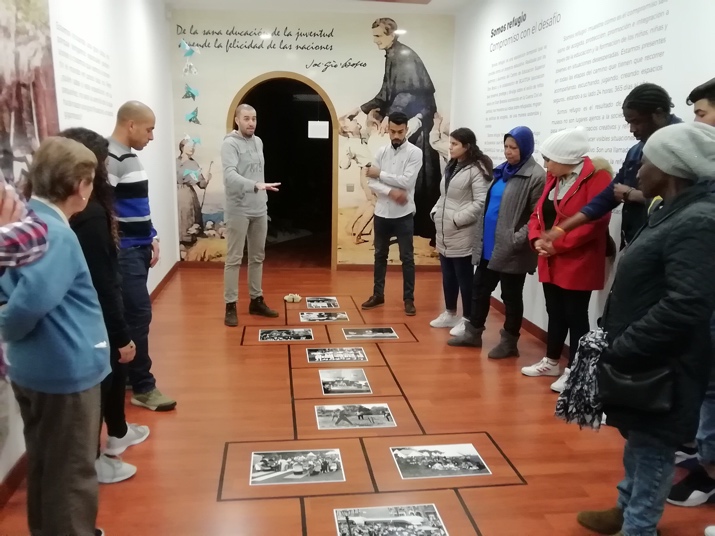 Exhibition at the Museo Salesiana in Madrid
A short report by Mariano García Borreguero
(in English and Spanish) can be read here …
---
---
Welcome
In 1937, during the Spanish civil war, almost 4,000 children were evacuated to the UK from Bilbao. Read more …
At first they stayed in a camp at Stoneham and later in colonies throughout the UK. Read more …
We want to remember and preserve the story of these niños de la guerra in their rightful context. Read more …
Newsletter / Boletín
From the Archives
Newsletter 4, Oct 2005, p5
Scouts and the Basque children
by Tom Webb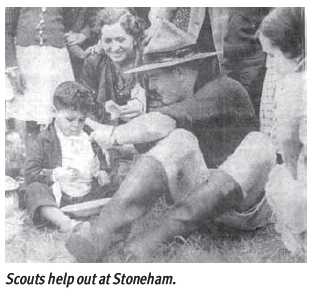 … the Scouts and Guides were among the countless volunteers who set up and assisted at [North Stoneham] …
Read the full article
here …
---
… an article you may have missed:
Preserving the past
for the future
by Karen Robson, Head of Archives, University of Southampton
---
From Another Archive:
Leicester's refuge for Basque children from the Spanish Civil War

"On Tuesday 6th July 1937 a huge crowd of Leicester people waited outside the Leicester Central Station to welcome the Basque children refugees, who are to stay at Evington Hall …"
Article by Richard Graves
(Leicestershire Historian
Vol. 52 (2016) & Vol. 53 (2017))
[Reproduced with acknowledgements and permission of the author and Leicestershire Historian.]
---
Articles & Reviews
---
---