What's on this site
---
Web site last updated on:
25 March 2017
80th Anniversary News, Notices & Events
This year is the 80th anniversary of the arrival of the SS Habana with its cargo of almost 4,000 children accompanied by teachers, helpers and priests.
We are not holding a single big commemorative event, as we did for the 70th and 75th anniversaries, but are involved with a series of events around the UK and in the Basque Country.
This is preliminary list for your diary - details may alter. Please check the web for full details nearer the proposed date.
Do let us know if there are other events relating to the Basque niños that we have not mentioned by emailing: secretary@basquechildren.org
NOW - Tickets are now on sale for the SOUTHAMPTON event at Harbour Lights Picturehouse on 21st June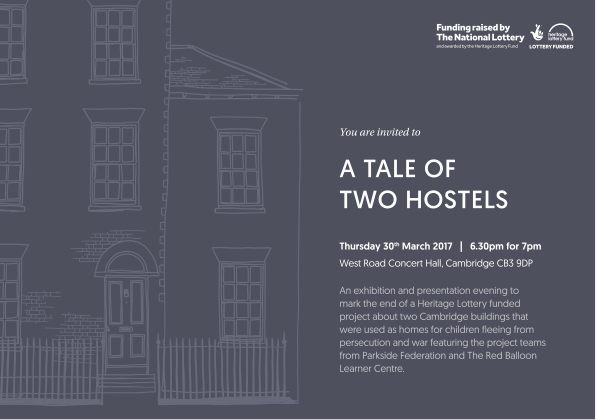 30th March - CAMBRIDGE
A Tale of Two Hostels - West Road Concert Hall, Cambridge, CB3 9DP,
6.30 for 7.00pm
The two hostels referred to are one for Basque children and the other for Kindertransport children. An exhibition and presentation evening by pupils of two schools under the guidance of Mike Levy of Keystage Arts and Heritage Ltd. Carmen Kilner will give a brief introduction to the Basque home.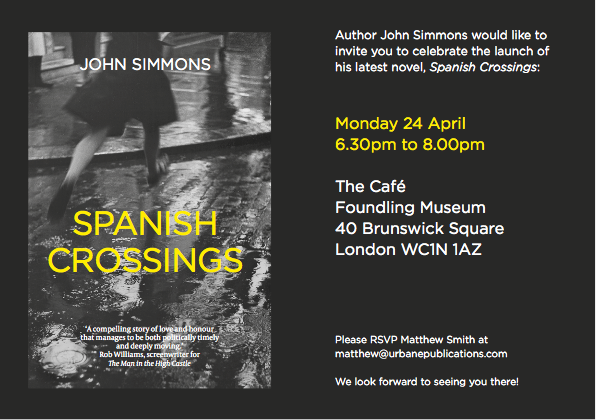 24th April - LONDON
Book launch of 'Spanish Crossings' - The Café, Foundling Museum, 40 Brunswick Square, London WC1N lAZ, 6.30pm to 8.00pm
27th April - LONDON
'The Guernica Children' at the Marx Memorial Library - 37a Clerkenwell Green, London EC1R 0DU, 7.00pm
A showing of Stephen Bowles acclaimed documentary with an introduction by Herminio Martínez, one of the niños de la guerra.
4th May - BILBAO
Euskadiko Artxibo Historikoa / Archivo Histórico de Euskadi en Bilbao - Archivos Euskadiko, María Díaz de Haro 3 48013 BILBAO, 19.00h
Parte de una serie de conferencias, exposiciones y mesa redonda entre abril y noviembre. 'Agur, haurrok / Adios niños'. Participantes incluye Carmen Kilner. (Final details end of March)
9th - 23rd May - EASTLEIGH (Hampshire)
Exhibition of BCA'37 UK posters - Eastleigh Library. Swan Shopping and Leisure Centre, Swan Centre, Eastleigh SO50 5SF
Open 9.30am - 5.00pm Mon - Fri, and 9.30 am - 4.30 pm Sat.
Exhibition by BCA'37 UK of posters telling the history of the evacuation from Bilbao to Eastleigh in May 1937.
20th May - LANCING (W Sussex)
Plaque unveiling by Lancing Parish Council.
28th May - LONDON
Annual commemorative meal for niños and their relatives.
(Note, this event is not organised by BCA'37 UK, for further details contact Luis Jarero at
luisjarero@yahoo.com
.)
10th June - WHERSTEAD PARK (Suffolk)
80th anniversary event - The Street, Wherstead, Ipswich IP9 2BJ,
1.30 pm
The East of England Co-op is hosting an event to mark the 80th anniversary of the arrival of niños to Wherstead Park. The event will start with the unveiling of a plaque by Paco Robles to mark the support given; followed by talks from representatives of the BCA'37 UK, Paco Robles and local historians Adrian Bell and Ed Packard. (More details to follow)
19th June - IPSWICH (Suffolk)
'The Basque children in Suffolk' - University of Suffolk.
Public Lecture by Dr Ed Packard, Department of History.
(More details nearer the time)
21st June - SOUTHAMPTON
'The Guernica Children' - Harbour Lights Picturehouse, Ocean Village, Maritime Walk, Southampton SO14 3TL, 6.00pm to 8.30pm
Showing of Steve Bowles' prize winning documentary, an exhibition and a discussion with a panel consisting of Steve Bowles, Simon Martinez (BCA'37), and Mike Brown from CLEAR, a human-rights organisation working with asylum-seekers and refugees in Southampton today.
1st July - LONDON
Annual IBMT commemoration at the Jubilee Gardens.
Amongst the speakers - Herminio Martínez.
8th July - BRISTOL
Bristol Euskal Etxea
(Details to be announced)
10th July - CAERLEON (Nr Newport, Gwent)
Caerleon Arts Festival, 7th to 16th July
10th July is the 80th anniversary of the arrival of 56 Basque children to Caerleon and the Festival is dedicating a whole day to commemorating this event: talks by Hywel Davies, Eddie Butler and Carmen Kilner; films; a guided walk; our BCA'37 exhibition and other entertainment.
(More details nearer the time)
18th July - 24th September - SALFORD (Greater Manchester)
Exhibition of works by Claire Hignett - Ordsall Hall
An exhibition of works by Claire Hignett based on the story of the Basque children in Salford. (More details nearer the time)
28th August - DUNDEE
Exhibition and showing of 'The Guernica Children' - Dundee Library
(More details nearer the time)
Other News, Notices & Events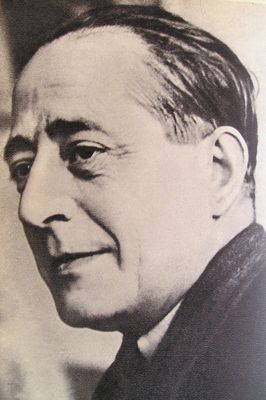 Recognition for Arturo Barea in Madrid
Spanish writer who fled civil war to a British village is honoured in Madrid. Arturo Barea, loved for his books and BBC talks, has had a city square named after him in the Spanish capital near his former school … Read the full article on The Guardian web site.
Natalia Benjamin & Adrian Bell played an important part in finding Barea's gravestone at Faringdon and its subsequent restoration - see pages 11 & 12 of our May 2011 newsletter here.
---
---
Welcome
In 1937, during the Spanish civil war, almost 4,000 children were evacuated to the UK from Bilbao. Read more …
At first they stayed in a camp at Stoneham and later in colonies throughout the UK. Read more …
We want to remember and preserve the story of these niños de la guerra in their rightful context. Read more …
From the Archives
The Culvers household
Photo and descriptions of the children in The Culvers colony as seen by Pirmín Trecu …
Latest Articles
by Mark Phillimore
---
by Forbes Inglis
---
by Gary Willis: submitted as part of his MRes in Historical Research, University of London
---
Simon Martinez
---
Simon Martinez
---
---