Our Activities
70th Anniversary
Saturday, 26th May 2007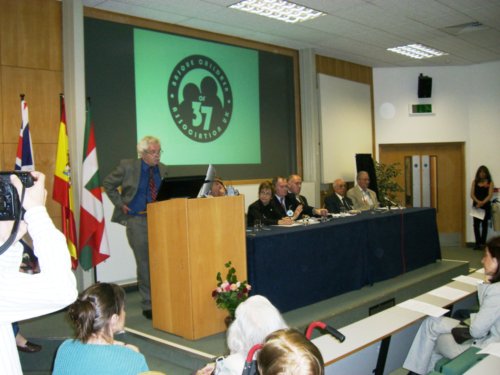 Adrian Bell speaking
at the unveiling ceremony
The 70th Anniversary Commemoration of the arrival of the children in Southampton was held at Solent University Conference Centre on Saturday 26th May. It was by all accounts a tremendous success. Some 60 niños, helpers and a teacher attended the event together with their children and grandchildren, friends and other interested parties.
The impressive list of speakers and special guests included the Spanish Ambassador, the Deputy Lord Lieutenant of Hampshire, the Deputy president of the Basque Government, The Mayors of Southampton and Eastleigh, Deputy Vice Chancellor of the University of Southampton, the author Adrian Bell, the film maker Steve Bowles and many other dignitaries.
Amongst the highlights were the unveiling of a plaque which will be placed outside the Civic Centre, dancing by a group of dantzaris who came over from Spain, and a small recreation of a campsite by a local scout troop.
Download the commemoration brochure.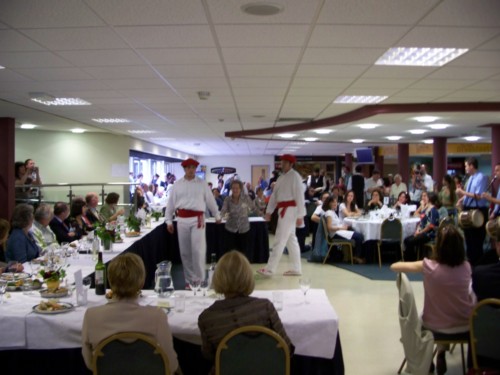 Anniversary lunch with Helvecia Hidalgo
and the Dantzaris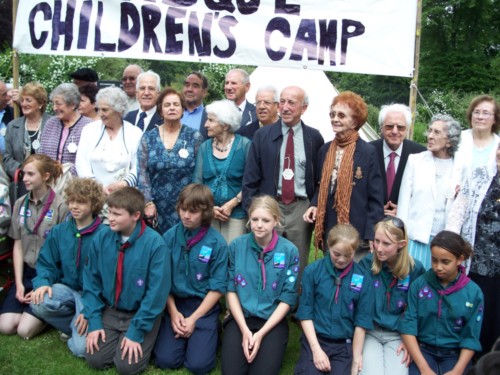 Niños and Scouts photographed at
the reconstruction of the Stoneham camp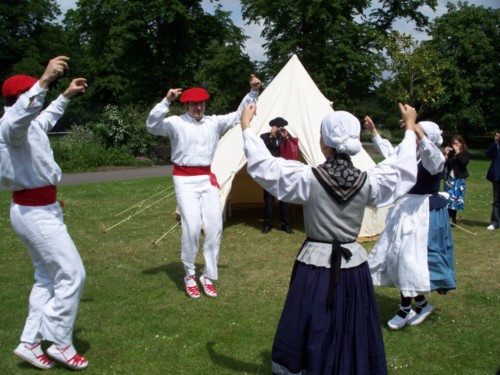 The Dantzaris at the reconstruction
of the Stoneham camp

See more photographs of the event in our Photo Gallery.
Speeches made at the event
HE Sr Carlos Miranda, Spanish Ambassador to UK
HE Sra Miren Azcarate, Spokesperson for the Basque government
Adrian Bell, author of "Only for Three Months" (English)
Adrian Bell, author of "Only for Three Months" (Spanish)
Vicente Cañada, niño (English)
Vicente Cañada, niño (Spanish)
Herminio Martinez, niño (English)
Herminio Martinez, niño (Spanish)
Press coverage
el correo digital