Our Activities
75th Anniversary
Saturday &amp Sunday, 12th & 13th May 2012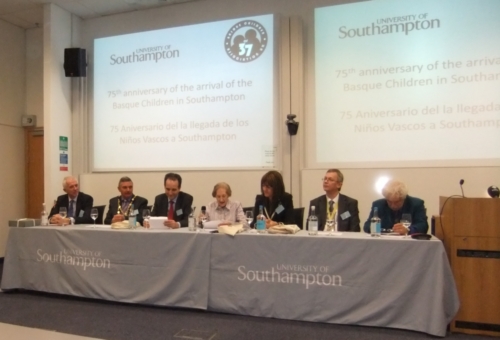 Dignitories at the opening ceremony
The Basque Children of '37 Association UK together with the University of Southampton produced a two-day event to commemorate the arrival at Southampton of the Habana carrying its cargo of 4,000 children evacuated from the Basque port of Bilbao during the Spanish Civil War.
Saturday focussed on the Niños de la Guerra (Children of the War) and included speeches by attending dignitaries, exhibitions, anniversary lunch and entertainment by the folk duo na-mara and Kezka Dantza Taldea throughout the day.
The Sunday event was entitled When History meets Memory and the Arts: the story of the Spanish Civil War evacuees in film. It included talks by Carlos Iglesias, Steve Bowles, Luis Argeo, Izaskun Arandia and Matt Richards as well as discussions and an exhibition organised by Southampton University. More information …
Download the commemoration brochure.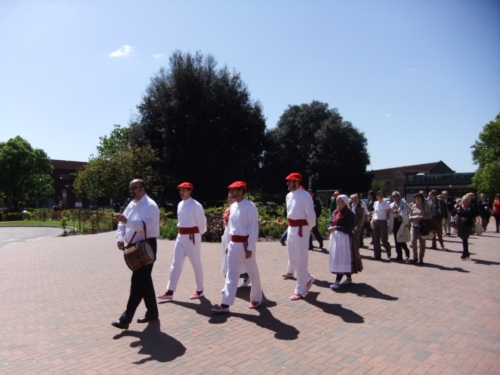 Txistularis leading attendees
to the opening ceremony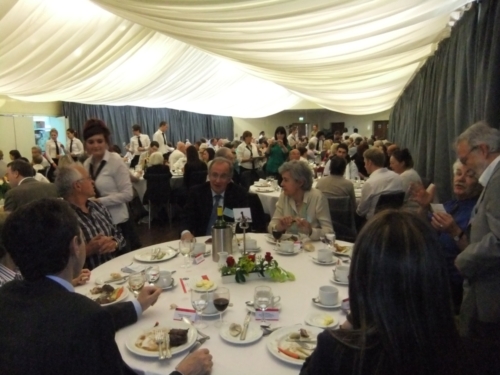 Anniversary Lunch
for the Niños, relatives and friends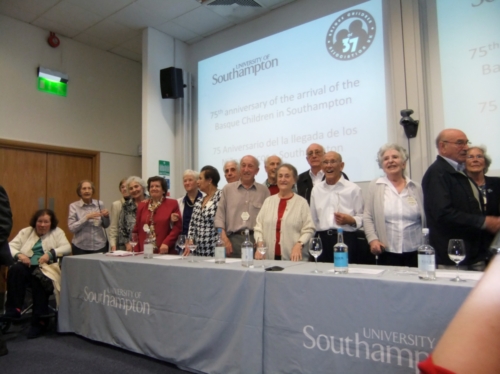 Group photo of the Niños
who attended the reunion