Our Activities
Recent News & Events
News & Events 2017
9th - 23rd May - EASTLEIGH (Hampshire)
Exhibition of BCA'37 UK posters - Eastleigh Library. Swan Shopping and Leisure Centre, Swan Centre, Eastleigh SO50 5SF
---
20th May - LANCING (W Sussex)
Plaque unveiling - Lancing Library, Penstone Park, Lancing BN15 9DL at 12pm.
---
4th May - BILBAO
Euskadiko Artxibo Historikoa / Archivo Histórico de Euskadi en Bilbao - Archivos Euskadiko, María Díaz de Haro 3 48013 BILBAO, 19.00h
---
NEW! 2nd May - BILBAO
British Council. Azkuna Zentroa - Arriquíbar Plaza, 4, 48010 Bilbo 7.30pm - 20.30pm
---
27th April - SAN SEBASTIAN/DONOSTIA
XII. Jornadas por el Derecho a la Educación: refugiados de ayer y de hoy - Aula Magna de la Facultad de la Educación, Filosofía y Antropología, UPV/EHU Exposición- Centro Carlos Santamaría UPV/EHU, Programme 9.00 am onwards
---
22nd/23rd April - VARIOUS
'Football Welcomes' - Clubs to celebrate contribution refugees have made to football
This is a new Amnesty International initiative supported by a range of Premier League clubs, the English Football League and the FA Women's Super League. More details …
www.amnesty.org.uk/press-releases/football-welcomes-clubs-celebrate-contribution-refugees-have-made-football-2223
---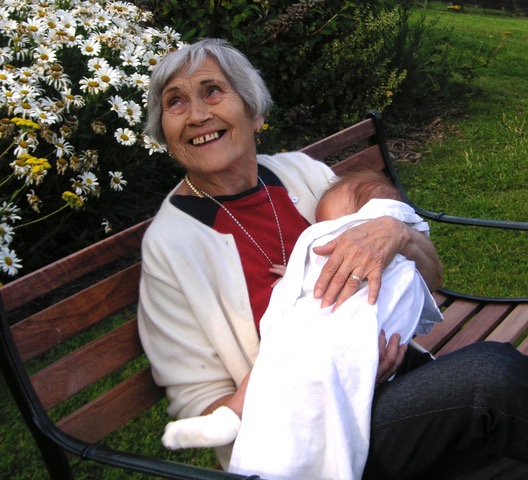 Enriqueta Maíz Estéban
We have received the sad message from Carmen Smith of the death of her mother Enriqueta Maíz Estéban on March 29th, aged 95.
Read more details here …
---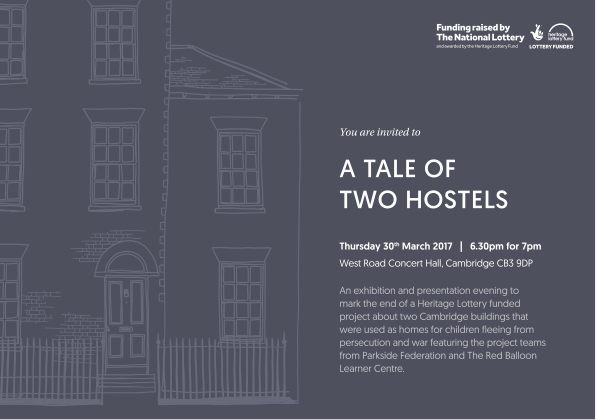 30th March - CAMBRIDGE
A Tale of Two Hostels - West Road Concert Hall, Cambridge, CB3 9DP, 6.30 for 7.00pm
The two hostels referred to are one for Basque children and the other for Kindertransport children. An exhibition and presentation evening by pupils of two schools under the guidance of Mike Levy of Keystage Arts and Heritage Ltd. Carmen Kilner will give a brief introduction.
---
Read our New section in the "Reference menu" entitled "Passengers on the Habana"
---
BBC The One Show, 27th March
Interviewer: Ruth Goodman, featuring the niños: Paco Robles and Maria Luis Patchett. Item starts at approx. 18 mins 30 secs at: www.bbc.co.uk/iplayer/episode/b08k5cz9/the-one-show-27032017
---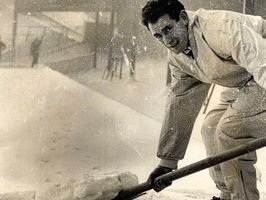 A Spanish refugee boy 78 years ago blazed the trail for David Silva and Cesc Fabregas
In Emilio Aldecoa we find what so many refuse to see in refugees - a willingness to give back … Read the full article on The Independent web site.
---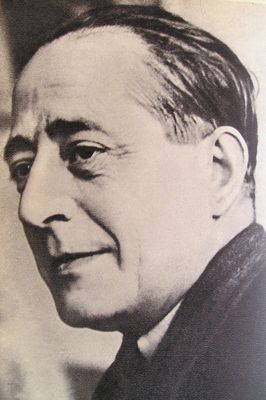 Recognition for Arturo Barea in Madrid
Spanish writer who fled civil war to a British village is honoured in Madrid. Arturo Barea, loved for his books and BBC talks, has had a city square named after him in the Spanish capital near his former school … Read the full article on The Guardian web site.
Note also that Natalia Benjamin & Adrian Bell played an important part in finding Barea's gravestone at Faringdon and its subsequent restoration - pages 11 & 12 of our May 2011 newsletter here.
---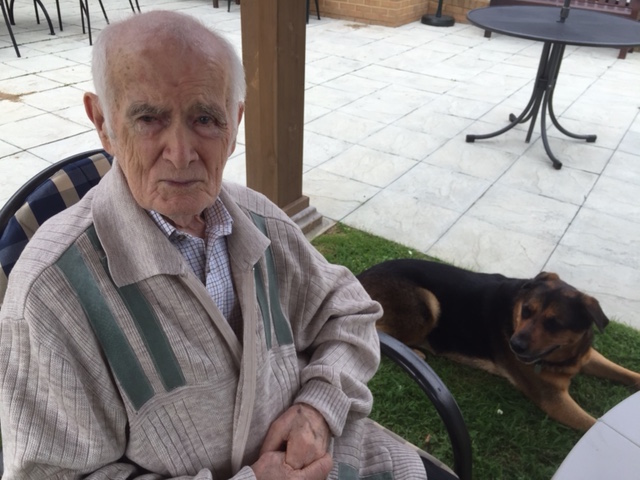 Ricardo Martínez Balda
We are sorry to report that Ricardo sadly passed away in St Peter's Hospital in Chertsey on New Years' Day, 2017.
Read more details here …
---
Older News & Events
News & Events 2016
News & Events 2015
News & Events 2014
News & Events 2013
News & Events 2012
News & Events 2011
News & Events 2010
News & Events 2009
News & Events 2008
News & Events 2007
News & Events 2006 – 2004