Obituaries
Valentin Sagasti Torrano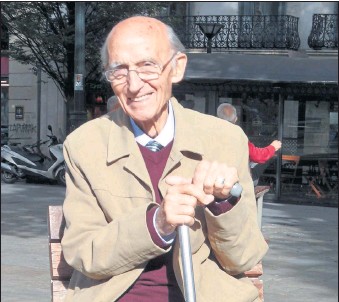 Eliena Sagasti has recently informed us of the death of her father Valentin Sagasti Torrano on 21 April 2015.
"VALENTIN Sagasti Torrano, who has died aged 85, was an architect who, as a young boy, was one of hundreds of children evacuated to the UK to escape the Spanish Civil War in the 1930s. They were known as Los Ninos Vacos – The Basque Children; their experiences were described in the film 'To Say Goodbye'.
He was born in the northern Spanish city of San Sebastian in 1930. With the Spanish Civil War moving north closer to the Basque region, the family was evacuated to the relative safety of Barakaldo near Bilbao, except his older sister Aurora who was sent to live with an aunt in Estella. Val also had two younger sisters, Carmen and Juani, who was born in Barakaldo. …"
Published in The Herald on 24 April 2015 - You can read the full article here.