What's on this site
---
Web site last updated on:
23 April 2019
80th Anniversary year of the end of Spanish Civil War
A year of exile and repatriation
Association forthcoming events
Monday 1 April - Tuesday 30 April GUERNICA
The Astra Arts Centre, Guernica, Spain
Exhibition: The Basque Children.
A joint exhibition by BCA'37UK and Maite Pinto.
Each year in April the city of Guernica commemorates the terrible bombing which occurred on the twenty-sixth of that month in 1937. This year is the eighty second anniversary of the events …
More information …
Wednesday 25 September - Friday 29 November SALFORD
Working Class Movement Library, 51 Crescent, Salford, M5 4WX
Exhibition: Basque Children - Refugees of the Spanish Civil War.
Opening times Wednesdays to Fridays 1pm - 5 pm and the first Saturday of most months 10 am - 4 pm. Tel 0161 736 3601. Opening event on Wednesday 25 September - details nearer the time.
---
News, Events & Reports
La historia de 'The niños vascos', los refugiados de la Guerra Civil en Inglaterra
A recent item of interest in the Spanish press
https://www.publico.es/sociedad/refugiados-guerra-civil-historia-the-ninos-vascos-refugiados-guerra-civil-inglaterra.html
---
25 April - 8 May GLASGOW & EDINBURGH
Retrospective on Basque Films
The Retrospective features over a dozen films from the 1980s through today, which range from cult classics to recent releases. Together they provide a multi-dimensional portrait of Basque culture, with its own language, tradition and customs. The programme of films looks particularly at themes like Understanding the Basque Conflict, and rethinking Land and Tradition.
Screenings and events will take place in Edinburgh and Glasgow, but the retrospective also travels to London, Manchester and Leeds from 25th April to the 24th May 2019 and will see leading Basque directors, artists and animators attending events in Edinburgh and Glasgow.
---
Report by Barbara Coombs
---
Tuesday 18 June 2019, 7:30–10:00pm
Mill Road History Society
Through words and music, Rob Garcia (the son of a niño) and Paul McNamara, the folk du Na-Mara, will tell the story of the "Basque children". Details here …
Tickets are £8 in advance here or £10 on the door (if available).
---
Dora Pandal Gimeno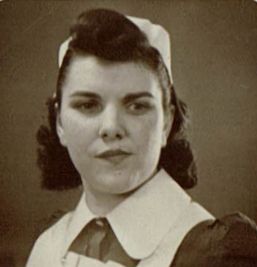 We have just been informed that Dora Pandal Gimeno passed away on Saturday 30th of March 2019 some of her family being with her at the Zorroaga Nursing home in San Sebastian-Donostia.
More details here …
---
SS Habana leaving Santurce
We have been sent this fascinating link which, among other things, shows a short footage made from one of the Bous (Republican armed fishing boats), of the SS Habana leaving Santurce on May 21st 1937. The link is at the beginning of the second paragraph where it says En este video. More information here …
---
Mi padre - un Niño de la Guerra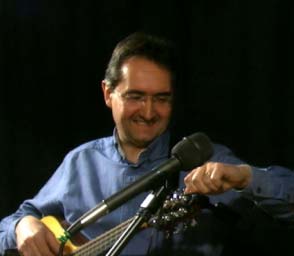 Rob García presenta una charla sobre Los Niños Vascos - Club Hispánico de Hillingdon.
Jueves 2 de mayo, 2019, 19.45, £3.00.
More details here …

or by email here: hillingdonspanishclub@gmail.com
---
The Retirada
An interesting article from the Guardian on the Retirada - which affected the families of many of the Basque niños de la guerra.: https://www.theguardian.com/world/2019/feb/09/franco-spain-refugees-haunted-by-the-past-retirada?CMP=share_btn_link
---
Report by Simon Martinez
---
Report by Edward Packard
---
Report by Barbara Coombs
---
28th January Beach House, WORTHING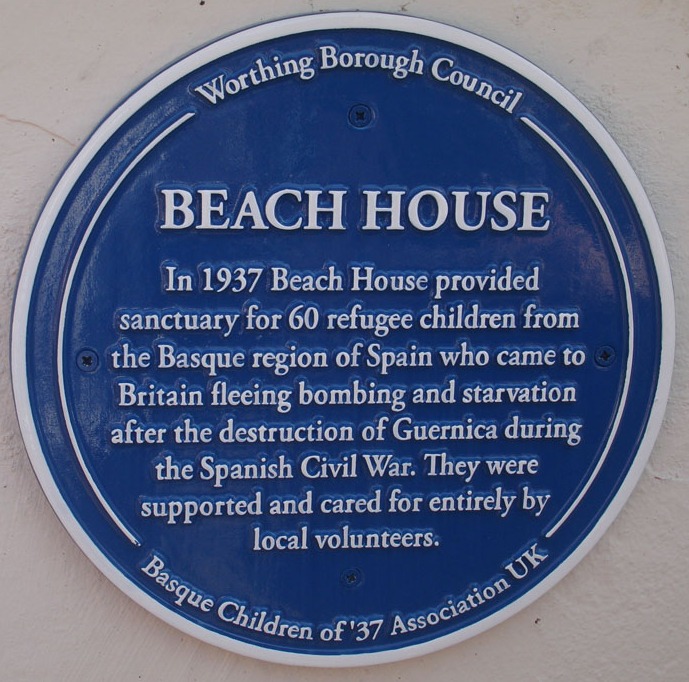 The rededication and unveiling of the renovated blue plaque commemorating the Basque children's stay at Beach House.
A report of the event by Meirian Jump can be read here.
Press reports: The Worthing Herald report here, and: The Worthing Society report here.
Photos of the event can also be found in our gallery here.

---
El niño vasco de Mansilla de las Mulas
Paco Robles, a niño, has been in the news recently following the publication and launch of a book about his life and memories by the Asturian author Miguel Ángel Fernández.
More information at these web sites:
www.diariodeleon.es/noticias/sociedad/paco-es-tipo-comun-vio-truncada-infancia-guerra_1307113.html
and
http://ultimocero.com/noticias/movimientos-sociales/2019/01/25/paco-robles-nino-la-guerra-aun-recuerda-estruendo-las-bombas-gernika/
---
---
Welcome
In 1937, during the Spanish civil war, almost 4,000 children were evacuated to the UK from Bilbao. Read more …
At first they stayed in a camp at Stoneham and later in colonies throughout the UK. Read more …
We want to remember and preserve the story of these niños de la guerra in their rightful context. Read more …
From the Archives
From Newsletter 15, May 2011
Visit to Guipuzcoa
by Carmen Kilner.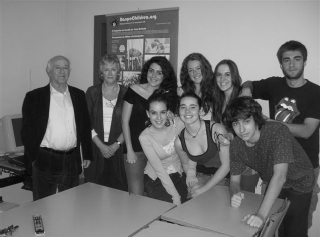 Read the full article here …
---
… and an article you may have missed:
The Repatriation of the Basque Children by Gerald Hoare and Simon Martinez.
Read the full article here …
---
… and a photo from back then: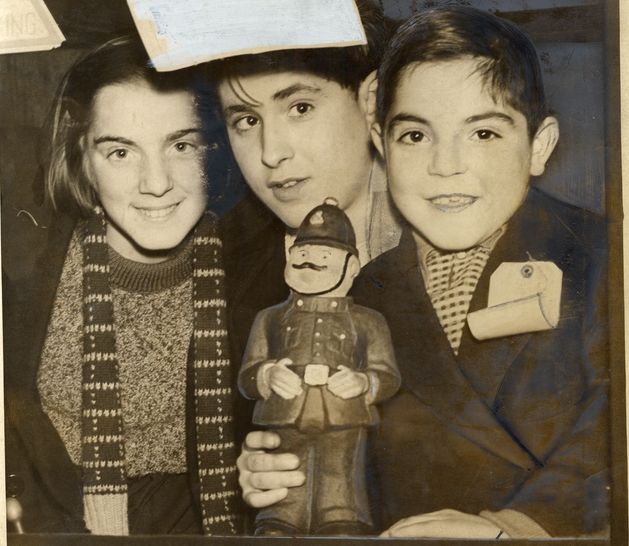 April 1939 - repatriation
(click for further information)
With kind permission of Southworth Collection, Special Collections & Archives, UC San Diego
---
From Other Archives
North Stoneham camp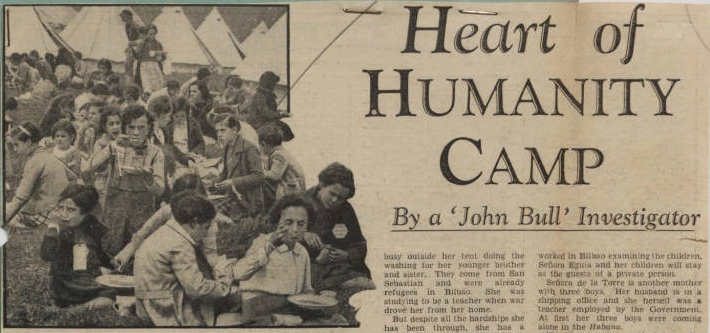 'Heart of Humanity Camp', by a 'John Bull' Investigator
John Bull, 5th. June, 1937
Modern Records Centre, University of Warwick. Read it here …
[Note the link just below the reproduction which links to a transcript.]
---
A telegram from Leah Manning, dated 2 May 1937.

View this in full here …
[BCA'37 UK gratefully acknowledge the permission of Modern Records Centre, University of Warwick for use of the image.]
Latest eNotice
Articles & Reviews
by Peter Anderson
---
by Mike Levy
---
by Gregorio Arrien
---
por José Luis Duo Goldaracena
---
---
---